Pop-up translation does not appear
Make sure you have launched ABBYY Lingvo x3
Make sure there is a red ABBYY Lingvo icon in the bottom right corner of the screen (with or without a globe).



Note.

An orange icon () means that ABBYY Lingvo has not been launched.
To launch ABBYY Lingvo click the icon.
More: ABBYY Lingvo taskbar icon
If there is no icon, make sure there is a minimized ABBYY Lingvo widow at the bottom of the screen.

If there is no minimized ABBYY Lingvo window, the application has not been launched. Launch ABBYY Lingvo.
Make sure pop-up translation is enabled
Open the dialog box Options (menu Tools→Options…).
Open the Quick lookup tab.
Make sure the option Show pop-up window is checked.
Make sure the option when I point to a word is checked.



Advice.

To make the pop-up translation function more convenient, check the option when I point to a word while holding down this button and choose a key from the dropdown list. Now to see the pop-up translation window, you have to place the pointer over a word while holding the selected key.
More: quick lookup
Note. Pop-up translation may not work with some applications (such as Adobe® Acrobat® Reader).
Make sure there is at least one locally installed dictionary on the selected bookshelf
The pop-up window shows the translation only from the first local dictionary on the bookshelf.
More: quick lookup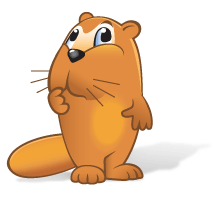 Pop-up translation does not appear